Hey New York! It's time to get motivated to live a healthier lifestyle! Join me at the FREE iHeart Health Expo with Dr.Oz, Carla Castronuova, Adena Neglia, Cliff Randall & Yusef Myers at the Sheraton New York Times Square (7th Ave & 53rd St) Metropolitan Ballroom on Saturday, November 9th, 12-4pm. Learn about Wellness, Healthy Living and Eating, Fitness Regimens, Health Insurance options and more! Click HERE for all the details!


Starring Dr. Oz
Dr. Oz has won Ten Daytime Emmy® Awards for "The Dr. Oz Show" and is an Attending Physician at NY Presbyterian-Columbia Medical Center. He still performs dozens of heart operations annually. His research interests include heart replacement surgery, minimally invasive surgery, alternative medicine and health care policy.He has authored over 400 original publications, book chapters, and medical books, has received numerous patents, and still performs heart surgery.
MetroPlus Fitness Class!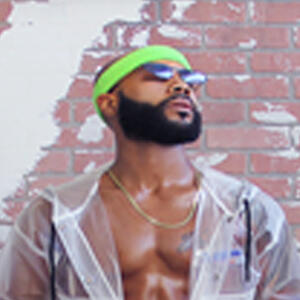 Time: 12:15-12:45pm
Description: Good4You with Walter Kemp- Hear Walter's weight loss story of over 100lbs and have fun with Dance HIIT #bootybuilding class! A 30 minute class with high interval training, spiking the heart rate and bringing it back down with low impact dance movements. Each song is its own circuit, completing a total of seven circuits with a 8 minute booty building toning section that will surly leave you quivering.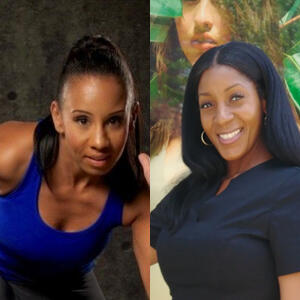 Time: 1:00pm – 1:30pm
Description: Good4You with E.A.S.E.-Learn how to quiet the noise in your mind and train the body and the brain with E.A.S.E. (Energizing, Active, Strength, Exercise) and a LIVE Abundance Meditation. A 20 minute total body conditioning experience that helps improve strength, flexibility, and mental focus through a series of exercises that stretch and strengthen the mind and body with the power of music and movement. Workout will be followed by a live Abundance meditation to release negativity and welcome new beginnings.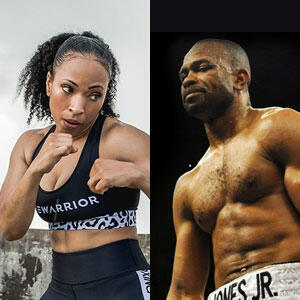 Time: 1:45pm-2:15pm
Description: Tap Into Your Inner Warrior with a 30 minute workout with boxing champion Roy Jones Jr. POWERED by She Warrior. This workout will help you jab your way to your fitness goals and leave you feeling proud and ready to take on new challenges! Training helps you be assertive, strategic, and unapologetic. It tones you up, teaches you to be quick on your feet, and confident about putting your needs first.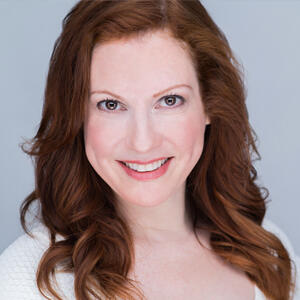 Time: 2:30-3pm
Description: Good4You with DreaMe-Sleep is one of the biggest health benefits to the body. If your dreams are keeping you up at night, sign-up for this LIVE Dream interpretation and learn what your dreams are telling you about your life and how to move into the right direction.